Summer Outfit Ideas for Expectant Mothers
Every pregnant woman wants to look and feel her best during pregnancy. However, during the summer, it can be hard to find stylish outfits yet still cover all of your growing baby bumps.
Summer is finally here, and with it comes the inevitable question of what to wear. With a baby on board, this can be a tricky question! Luckily we are here to help you navigate that process. We have rounded up some of our favorite maternity outfits for summertime fun: from casual daytime looks to dressy evening attire.
We hope these suggestions will give you some ideas on feeling stylish while pregnant in the hot weather!
Maternity Clothing for Hot Summer Days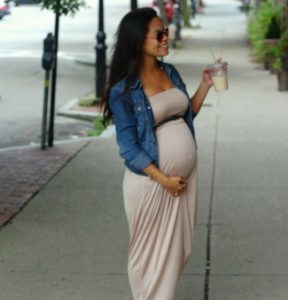 If the summers in your area are anything like ours, they're hot and humid. So no matter how you feel about pregnancy, it's important to find clothing that will keep you cool and comfortable as the months go by.
What to wear: dresses or maxi skirts with a tank top underneath for coverage; loose-fitting tops paired with shorts or jeans; flowy skirts paired with a t-shirt or blouse
What not to wear: tight clothing around the waistline (makes the bump look bigger) or clothes that restrict movement in any way (dresses that have no stretch, bulky tops that make getting up difficult) – Out
What to Wear When You're Pregnant in the Heat
Summer is the perfect time of year to dress your baby bump in cute summer outfits. Here are some easy style tips for pregnant women who want to look their best during this warm season.
Wear a skirt! It's hot, and skirts help keep you cool by letting air flow around your body.
Cover up your legs on hot days with shorts, leggings, or even knee-high socks – these will help keep you from overheating.
Try maternity dresses that offer an empire waistline so they don't fall when you're sitting down or bending over (this can happen because of the weight gain).
Choose lightweight fabrics like cotton, linen, rayon, and silk, which will be more breathable.
When it comes to dressing during the summer months, there are a few things that you need to keep in mind when you're pregnant. For starters, it's essential to dress for your current state of pregnancy. It might be tempting to wear just about anything when you know this will be your last season of being pregnant, but now is not the time to take any risks with clothing that could potentially cause harm or discomfort. Additionally, if you're at a point where your maternity clothes are no longer fitting comfortably, and your regular clothes don't work either due to weight gain or size fluctuations caused by hormones – then investing in some new pieces for summertime is critical. Finally, as always – comfort should trump all other considerations.